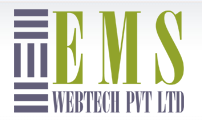 +91-80-41523571
+91-80-32550323
EMS Webtech is a leading IT solutions company. We provide full-cycle services in the areas of software development, web-based enterprise solutions, web application, portal development, Ecommerce developement, Graphic Design and internet marketing services.
Today, there are thousands of websites in the internet. Among those thousands of websites, there are hundreds of websites which compete with your business directly. We design websites in such a way that your websites stand above the rest of the flock in competition through attractiveness, sharpness, and superior content and image driven communication. Our website design and development will focus to convert customers into your fold. Also, we project your company in a clear and more positive image.
EMS Webtech offers a full range of web site application development services, from requirements gathering and definition, through the delivery and deployment of web solutions.
Our Web Application development professionals bring years of experience in developing commercial Web Application to meet both the business and technical requirements of a project.
Corporate identity & logo design is a foundation for all of your future marketing activities, creating familiarity and recognition among your audience, communicating your company's ideals, separating you from your competition.
Our affordable Corporate Identity Packages include everything you need to launch a successful corporate identity campaign... from your company logo design, brochure design etc.
If you want to expand your online business and organic search engine rankings, SEO services are a must! Nowadays, it is important for all big and small online businesses to make use of internet marketing and SEO service as a vital part of their business strategy. EMS Webtech in India has a widespread approach to search engine marketing (SEM) which helps you characterize, develop and implement powerful, best priced and unbeaten SEO & PPC strategies to empower your online business prospective.