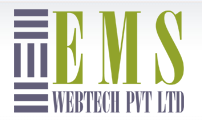 +91-80-41523571
+91-80-32550323
Services
Corporate Branding Solutions
Corporate branding and identity are one of the most important investments a company can make. A brand is a visual, emotional, and cultural image surrounding a company.
Branding is the process of creating, broadcasting and circulating your brand name. Branding can be applied to your entire corporate identity as well as to individual products and services. This includes everything from corporate logos to business cards and stationary to packaging to advertisements and to positioning. A company's brand awareness in the public is often used in evaluating a company.
A key element of your business stratergy must include brand promotion. At Birmingham, E-foreknowledge designers and developers can create and promote your brand. We will help you answer the following questions:
How do you choose and develop a corporate brand identity?
What's most important, company branding or product brands?
How do you build a brand with a fixed budget?
How do you promote you brand name?
Brand identity is carried throughout promotional online and print media and advertising including:
Corporate logos
Business cards
Business Stationary
Signage
Brochures
Company Slogans
Search Engine Positioning